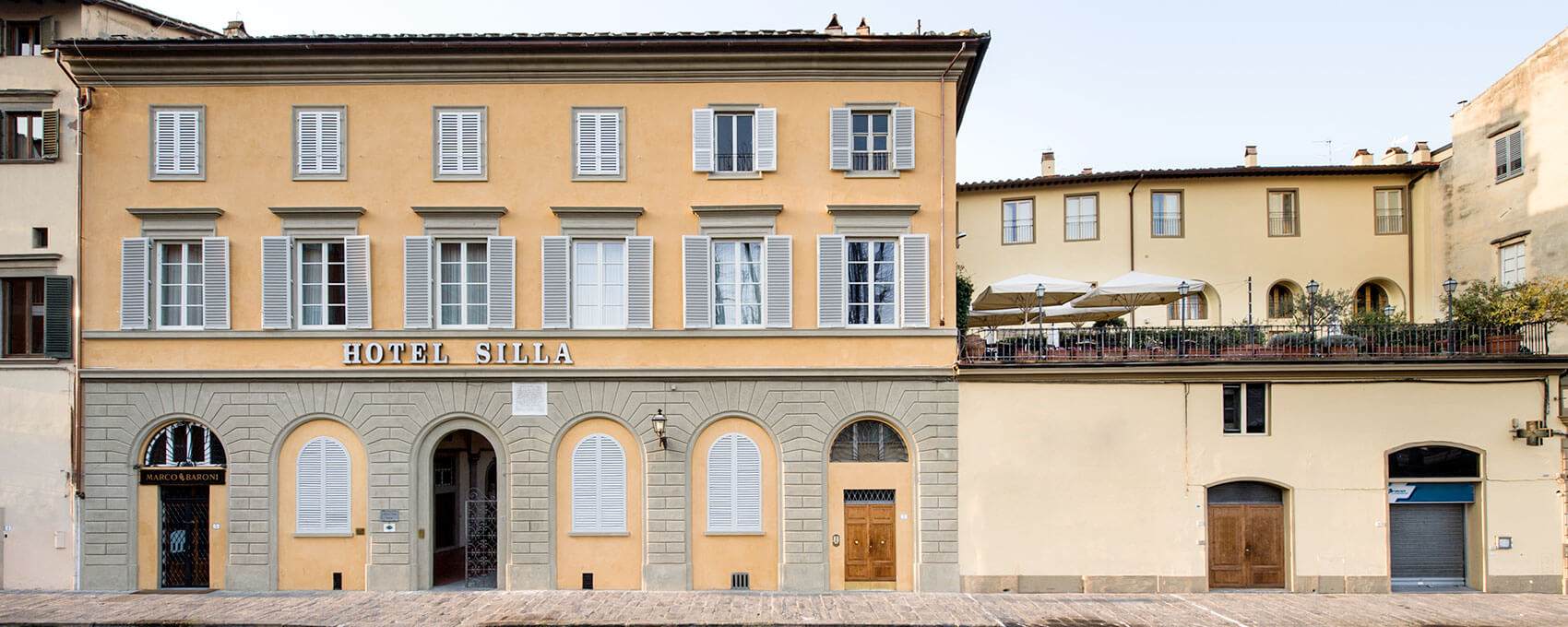 Hotel
The 3 star Hotel Silla in Florence
is located inside the Palazzo Demidoff
close to the Ponte Vecchio, on the left bank of the River Arno.
The hotel's rooms are elegantly appointed with great attention to detail, set in a tranquil and relaxing atmosphere combined with the warm welcome provided by friendly family management. In addition to the 24h reception and the splendid breakfast room decorated with antique furniture, Hotel Silla offers guests a large terrace with a suggestive view of the River Arno, complete with seats and sunshades, where flowering trees offer precious shade in the summer months.
The Palace
The historical Palazzo Demidoff-Amici was originally built in the 15th century as the residence of the wealthy Russian family of the same name, who later became protagonists of the Florentine cultural scene in the 19th century. Home of famous astrologer Giovanni Battista Amici, during the 20th century the building was used firstly as a leisure association for Allied troops, and then, after careful restoration in 1964 it passed to the Belotti family, which furnished it as a guesthouse before transforming it into a welcoming 3 star hotel in Florence in the 1980s.
Services & Facilities
Handicapped Accessible Rooms
24h front desk
Breakfast
Broadband internet and Wi-Fi
Transfer (extra charge)
Booking for excursions
Booking for guided tours
Concierge
Limousine service
Safety Deposit Box
Baggage storage
Laundry and pressing service
Elevator
Small pets welcome
Indoor parking available (extra charge)
Hall
TV room
Terrace
Snack bar